Welcome to Creative Arts!
There's a creative adventure awaiting you at Camp — yes, it's your turn for 8 days in the serene and rejuvenating environment on Long Lake. Come participate in a spectrum of classes and activities, working, growing, laughing, and making friends with spiritually-minded, supportive teachers and students. Whether you think of yourself as "creative" or not, you are welcome in these classes. They're geared toward exploring or advancing in something new or familiar — all taught by highly qualified instructors who are also Christian Scientists. Come to Creative Arts. It's 8 days that will enrich your life!

Meet the Director
Danis Collett
Creative Arts Week (CAW) started enriching my life in 2003. My daughter had had some great camp experiences at Newfound, and now it was my turn! Every year it's a renewing, progressive, jovial, heartwarming experience. I am a true believer in the wide, life-enhancing benefits offered by Creative Arts.
Read More About Danis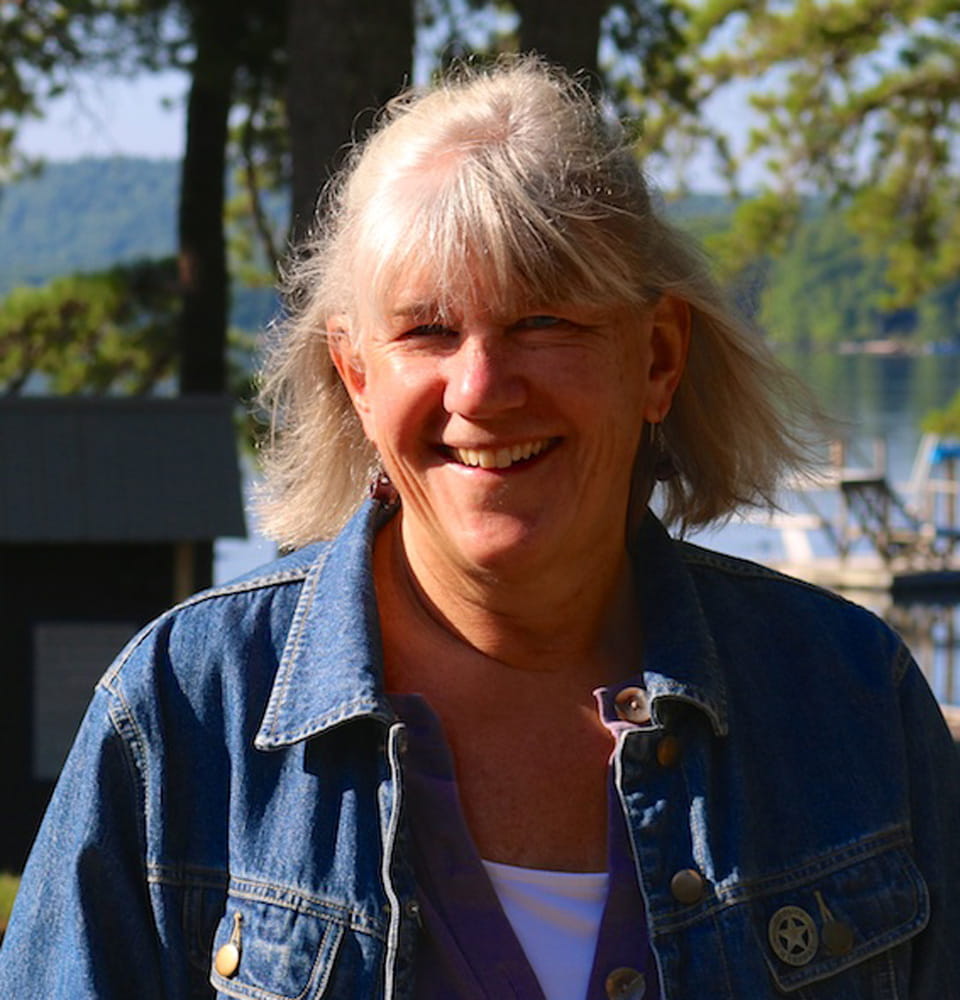 I can't tell you how much that week meant to me. I know you've heard it from everyone by now, but truly, it was grand. The elevated atmosphere — always natural...the camaraderie...the meals on the deck (and the weather!)...AND — the writing! I made a major breakthrough during my time there, and I'm convinced it was because I gave it all over to Mind — how could I not, what with every morning beginning with testimonies of gratitude, sending us off to our respective venues with nourished hearts?

Artist In Residence
Had a beautiful, growing, loving time. Great art making, conversations, music…all a joy — very grateful! Teachers — the best, patient, knowledgeable, talented, inspiring. I learned lots, had fun!!

Student
Very knowledgeable teachers who have lots of experience in their mediums, and were very encouraging, helpful, and willing to share.

Student
It's a remarkable experience, a great value, and a wonderful group of people in a gorgeous setting. How terrific to give the arts center stage for a week!

Teacher