Climb to the top of the rock wall. Perfect your back dive. Paint, sculpt and create. Receive a pass from your teammate and shoot in the top, left corner. Rig a sailboat and skipper it across the lake. Build a one match fire. Climb the pegs up the side of a tree, and zip line back to the field. Cut through pristine water on waterskis. Shoot a bullseye on the archery range.
These are just a sampling of the activities that you can do everyday at Newfound.
There are four daily activity periods where you'll swim, boat, play sports, and participate in "individuals" classes. There is also a free period where activities are open and you can choose where you would like to go: You can go back to the arts and crafts studio, do more waterskiing, jump off the Big Float, hop on a paddleboard, or just spend time with cabin mates.
Newfound days are full of joy, activity, and growth.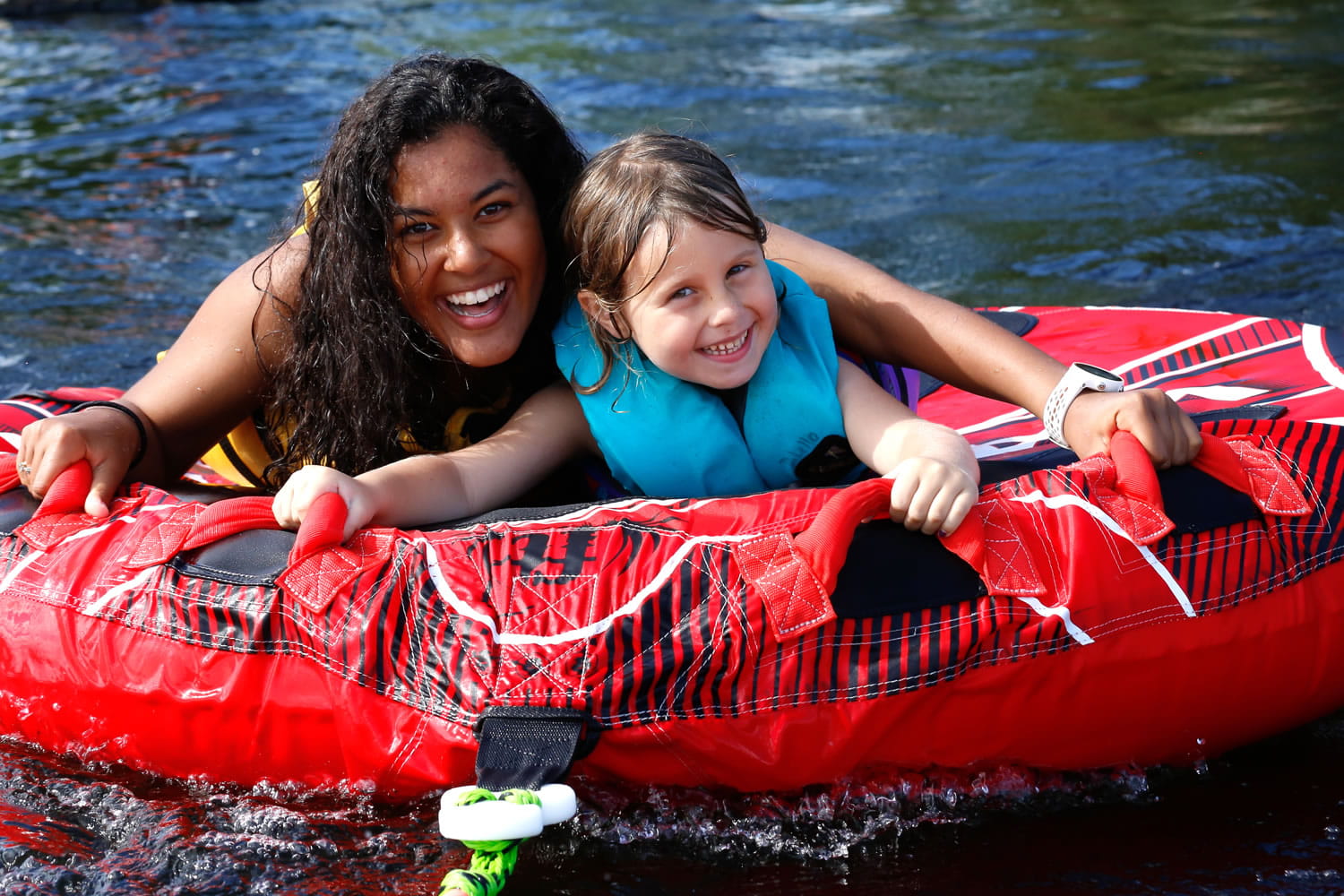 Activity choices:
Boating
Waterskiing, wakeboarding, sailing, canoeing, sea kayaking, fishing
Team Sports
Soccer, lacrosse, softball, basketball, street hockey, volleyball, ultimate Frisbee
Individuals
Rock wall, high and low ropes course, zip line, tennis, archery, running/conditioning, dance, drama, arts and crafts, woodswoman
Swimming
Level-based swimming instruction