Family Camp
Join us for the best vacation your family has ever had, where we'll do all the work and you have all the fun. From boating to tennis to arts and crafts and the zipline, there's something for everyone on the shores of Long Lake.

Families return year after year for a week filled with fun, new friends, and great memories just waiting to be made.
Read About Family Camp Activities
Meet the Director
Jennai and Mike Hufstader
Jennai (Taylor) and Mike Hufstader have been our fabulous Family Camp Directors since the summer of 2013. Jennai and her family have a long history at Camps Newfound and Owatonna. Jennai was a Newfound camper from 1994 to 2001 and on Newfound staff for five other years, including as waterfront director, CIT counselor, and Camp Mom. Jennai's father, Dave, was an Owatonna director; her mother, Janet, a long-time Owatonna arts and crafts instructor; and her sister and brothers are all Newfound or Owatonna alums. Mike was a camper, counselor, and head counselor at Camp Leelanau, and he is very excited to also now be a part of the Newfound and Owatonna family. Mike is a PE teacher and coach at the Overlake School; and Jennai loves spending time with their two sons, Riggs and Ryder, and planning for a fabulous two weeks on the shores of Long Lake. Jennai and Mike are thrilled to be directing Family Camp, and they look forward to meeting all of you!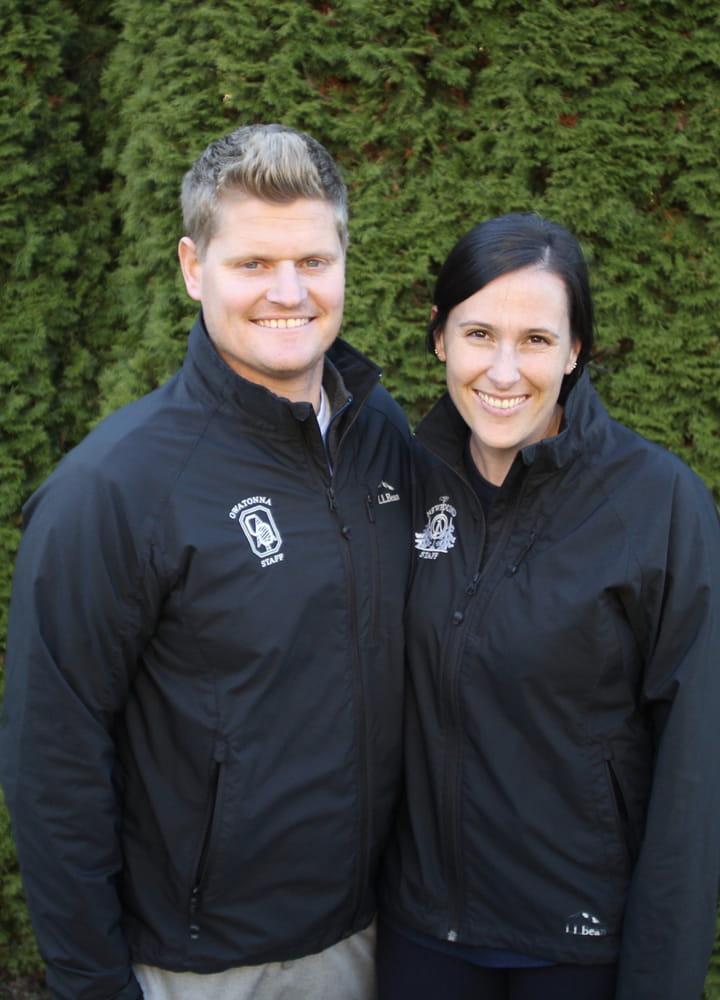 This was the best vacation we've ever taken. Great fellowship, great food, great fun. The perfect way to spend time together as a family.

Family Camper
We made so many wonderful connections. I was blown away by the whole staff--such vibrant examples of Soul. It was an inspiring week that will stay with us all year.

Family Camper
I was so impressed by all the love and care expressed by the staff at Family Camp. My husband spent some time trying out a few new (or hadn't been done for a while) activities (waterskiing). The staff were so supportive and made sure we had a successful experience. We can't say enough about how great the whole week was and now we wished we'd come back sooner! Thanks so much for providing such a lovely, supportive and memorable vacation!

Family Camper
We had such a wonderful time at family camp this past week at Family Camp. We loved everything about it, from the beautiful setting, the fun activities, morning meeting and the church services, the good food, and getting to know the other campers and staff. From the moment we arrived, the staff was so friendly and helpful. We really felt like we were 'home.'

Family Camper