Work at Camp - summer 2022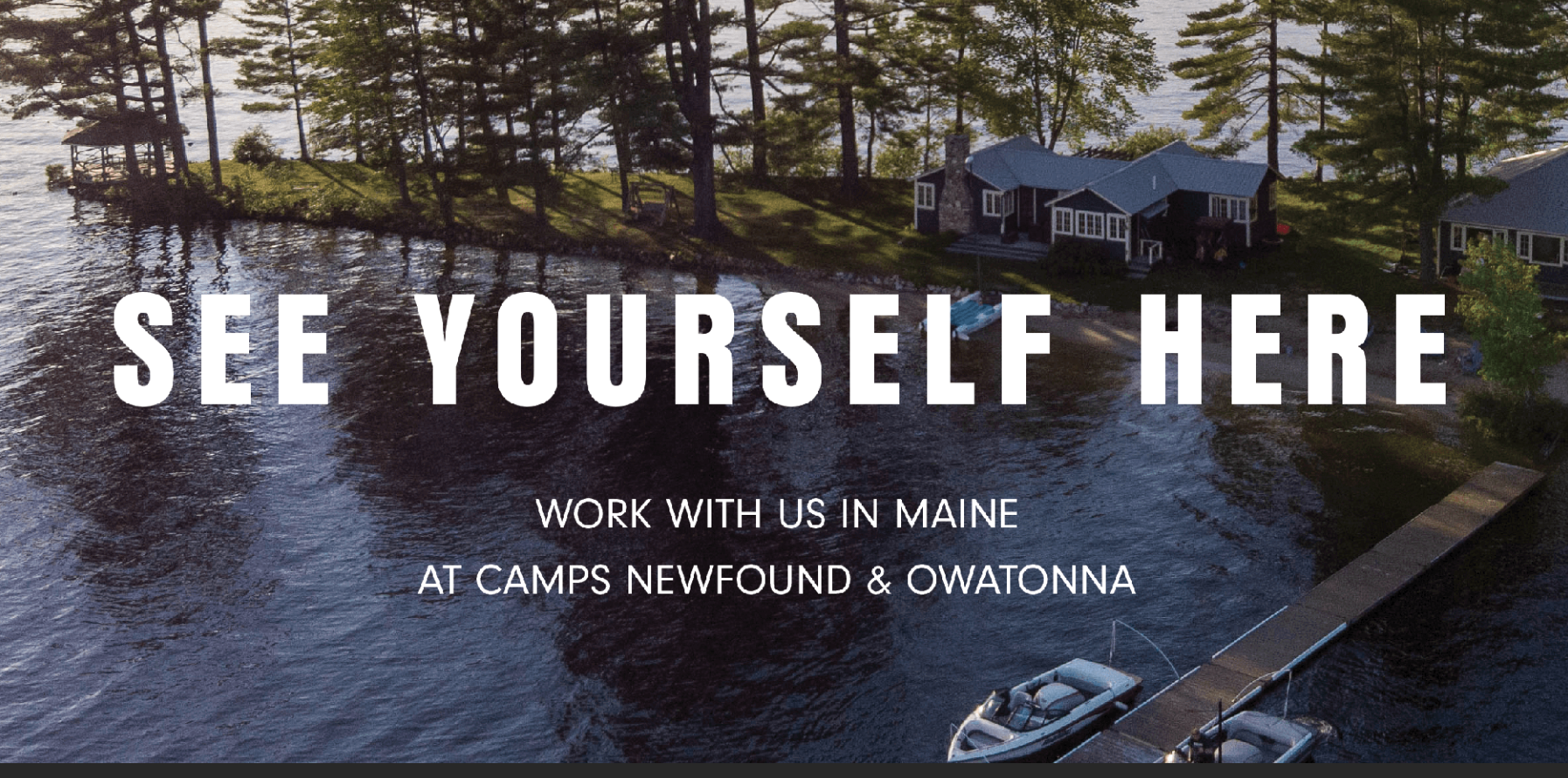 As you celebrate the holidays and think about the New Year, we hope that you will consider making Camps Newfound and Owatonna a part of your 2022. You are invited to apply to work at Camps Newfound and Owatonna this coming summer. We can't think of a better place to spend this next summer than in the beautiful state of Maine immersed in an atmosphere of growth, healing and love.
Available positions include cabin/activity counselors, trip counselors and kitchen staff. Our staff applications for summer 2022 should be going live on our website by late December.
Also, if you know families who (have children who) might enjoy coming to Newfound and Owatonna, please talk with them about our camps and direct them our way. Additionally, if you are interested in helping us host a camp show in your area, please let us know and we would be happy to plan something. We would love to hear from you and anyone interested in learning more about camp!
Our purpose is to support children's and staff's spiritual growth and understanding of Christian Science and to support the parents raising their children in Christian Science. We are hoping to connect with everyone about our camp program, either as a camper or counselor.
You are welcome to contact our girls Director, Mary Rankin at mary@newfound-owatonna.com, our boys Director, Reid Charlston at reid@newfound-owatonna.com about camper and counselor opportunities. We also have a Family Camp (all ages) and Creative Arts Program (for adults) you can look in to. For more information, download the flyer with further details. Please feel free to print and post the flyer. Feel free to reach out to us with any questions.