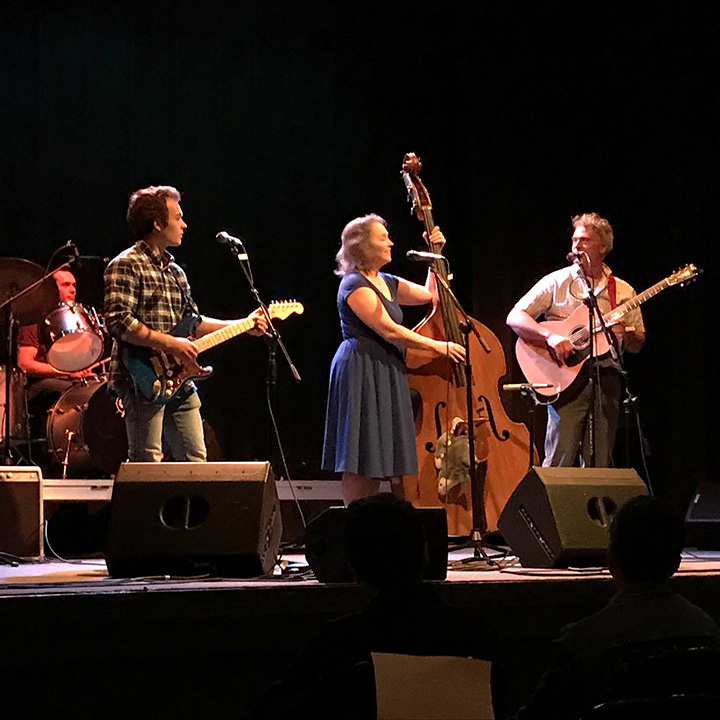 You love music, you have a good ear, you've already got a song you want to work up into a performable number – either one you wrote yourself, or a simple 3 or 4-chord cover.
Now what?
Come jam with this fun-loving family band, David, Gigi and Peter – who love to play music and look forward to doing it with you!
This class is all about shaping a performance and making it come alive. You'll learn about jam etiquette and gain insight into what it means to take humble delight in performing with others. You might explore different tempos or keys for your song or play around with different arrangements. And as you practice stepping up to the mic with confidence you'll discover how great your song sounds with instrumental backup and experience the joy of singing and making music with a band.
So come along, shape your song, and hone your performance skills with Playin' Possum. But watch out. You just might sound fantastic!
Prerequisite: Please send a sound file of yourself singing at least one song you want to work on–either an original or a cover– to deb@newfound-owatonna.com

Meet your Instructor
Playin' Possum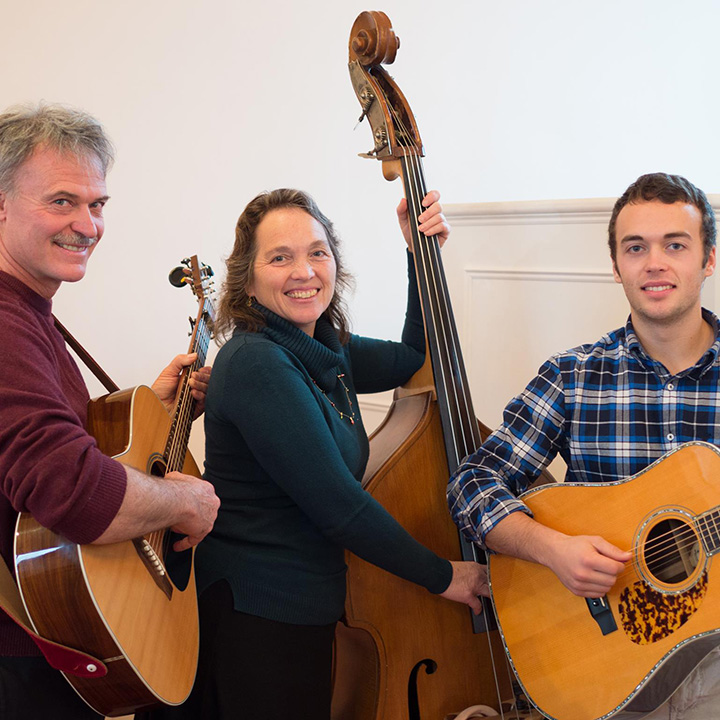 An unpretentious little band made up of family members, Playin' Possum has been performing folk, rock and bluegrass music in one configuration or another since 2001.
David, Gigi and Peter Hynd are the members of this family trio of musicians in Midcoast Maine. David is the lead singer and backbone of the band with his steady rhythm guitar-playing and rich knowledge of music and lyrics. Gigi, David's wife, also an elementary school teacher, plays the upright bass, sings accompanying harmonies and shares in some of the lead singing. Peter, their son, plays tasteful guitar leads on acoustic or electric guitar, and also contributes with singing many leads and harmonies. They enjoy performing an eclectic mix of songs of their favorite musicians, ranging from Gordon Lightfoot, Alison Kraus, and Tony Rice to the Beatles and the Eagles.