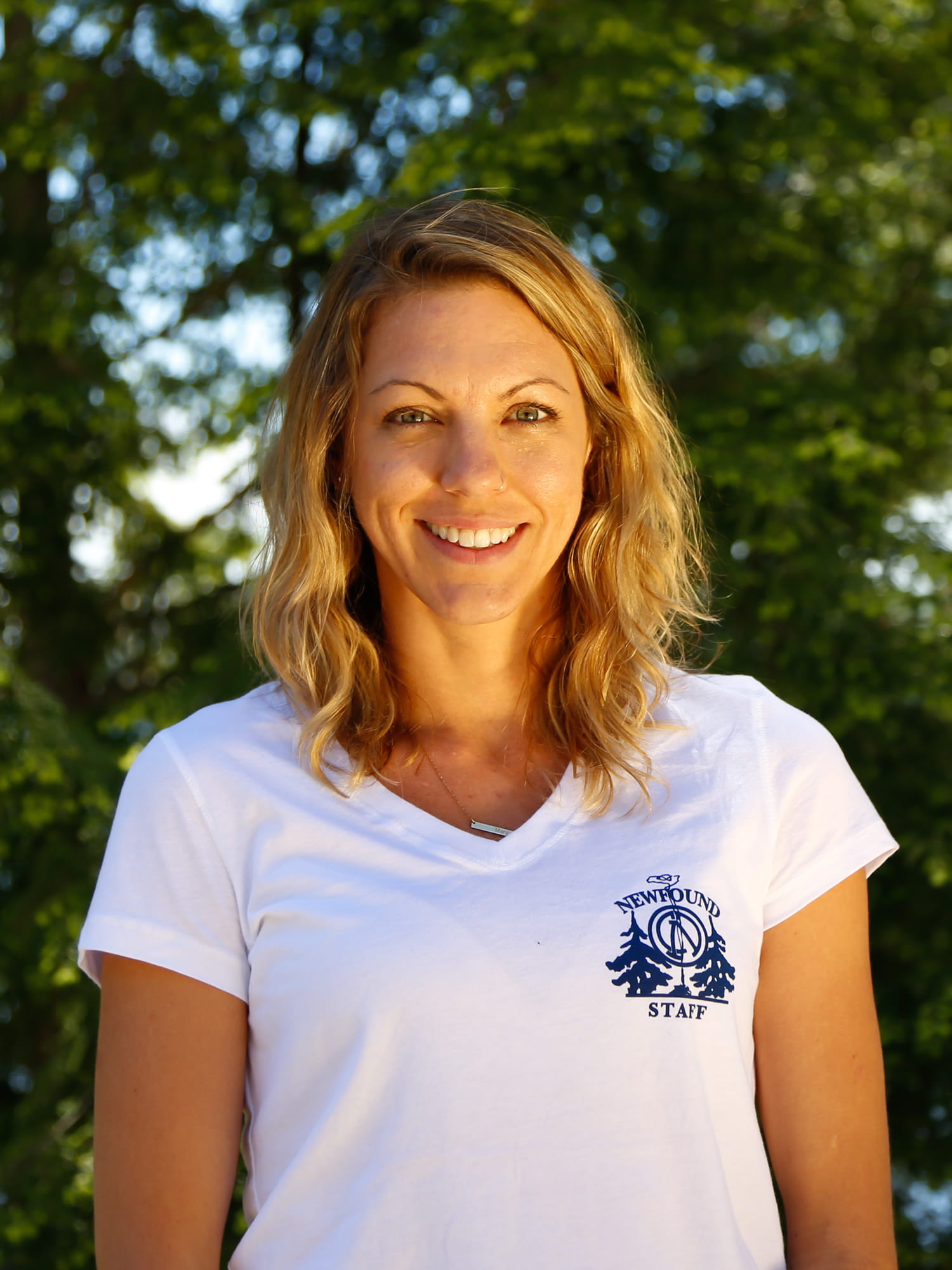 I drove down the Newfound hill in 1989 with the lake shining back at me and heard, "Welcome Mary, you are in Cabin Sunshine!" Instantly I identified camp as something special and knew that this would become my home away from home. Decades later, I still get butterflies in my stomach as I turn onto Route 35 waiting for the vintage sign to appear around the bend and that satisfying sound of the gravel crunching under the car tires upon pulling into camp. From day one, pine trees and Long Lake water have been fixed in my heart.
Over the years, I was a camper, counselor, CIT head, tripper, and senior staff member before moving on to a career path that ultimately lead me right back to (as the songs says) "camp dearie camp". Prior to becoming the Newfound Director in the fall of 2009, I spent many years working in education and character-development through employment at Earthwatch, the National Outdoor Leadership School (NOLS), the Leelanau Outdoor Center, the Principia, the Leelanau School, and the Children's House.
Camp has shaped my life and the person that I am today. It's been a privilege to give back in a way that helps empower young women to challenge themselves, build confidence and express love in an environment that values serving and uplifting others. I am deeply grateful for the opportunity to share in the joys and triumphs that come as campers and counselors grow to new heights and develop a love for themselves the world and Christian Science.