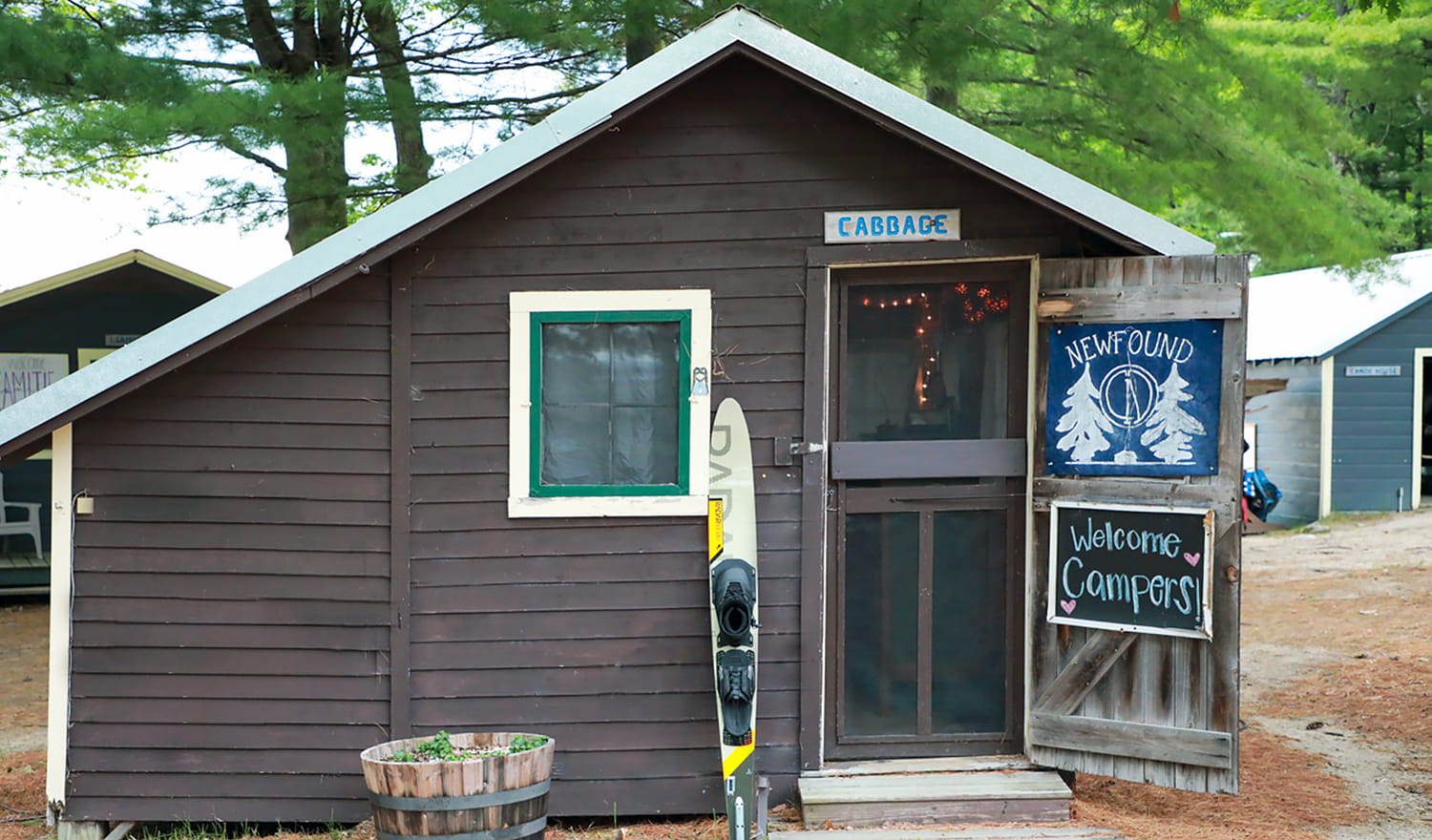 Where do you live again?... The Cabbage? What's that?" A conversation I've had many times with both campers, counselors, and even Owatonna staff. After reminding the inquirer that it's the little, tiny building, right in the center of Lower Camp, I laugh again at how this cabin seems to be hidden in plain sight.
Some reasons I've loved living in the Cabbage include more trivial points, such as maximizing every possible last-minute second before running to the flag after the bell, as the Cabbage is just a few feet away from the Grove. Additionally, as a senior staff member, I'm usually on-the-go at a million miles an hour, and the Cabbage's center-of-camp location makes it easy to pick up/drop off items in the blink of an eye. I can see the lake from both sides of the cabin, though my windows are small, they are endearing. One might complain about its low ceilings, while I think they add to an ever-quaint, cozy, twinkly light atmosphere.
But, the number one reason that I love living in the Cabbage is due to the fact that this cabin seems to blend between the cubie halls, the Lower Camp cabins, the Grove, and the Canoe Beach. That blending gives me a front-row seat to all the beautiful, joyful sisterhood that happens each day at Newfound. I hear laughter bursting in and out of the cabins, bedtimes filled with lullabies, guitar playing, and enthusiastic morning cheers from counselors. I see invitations to braid hair, dedication to making friendship bracelets, successful high fives from winning card games, and exciting retellings of that day's accomplishments. I get to hear and see the heart of Camp, the fullness of the sisterhood, which makes Camp such a special place. The Cabbage may be small, it may be dusty despite all my sweeping, but I'd never give up that front row seat to all the joy there is at Newfound.
– Karina Olsen, Newfound, Assistant Director