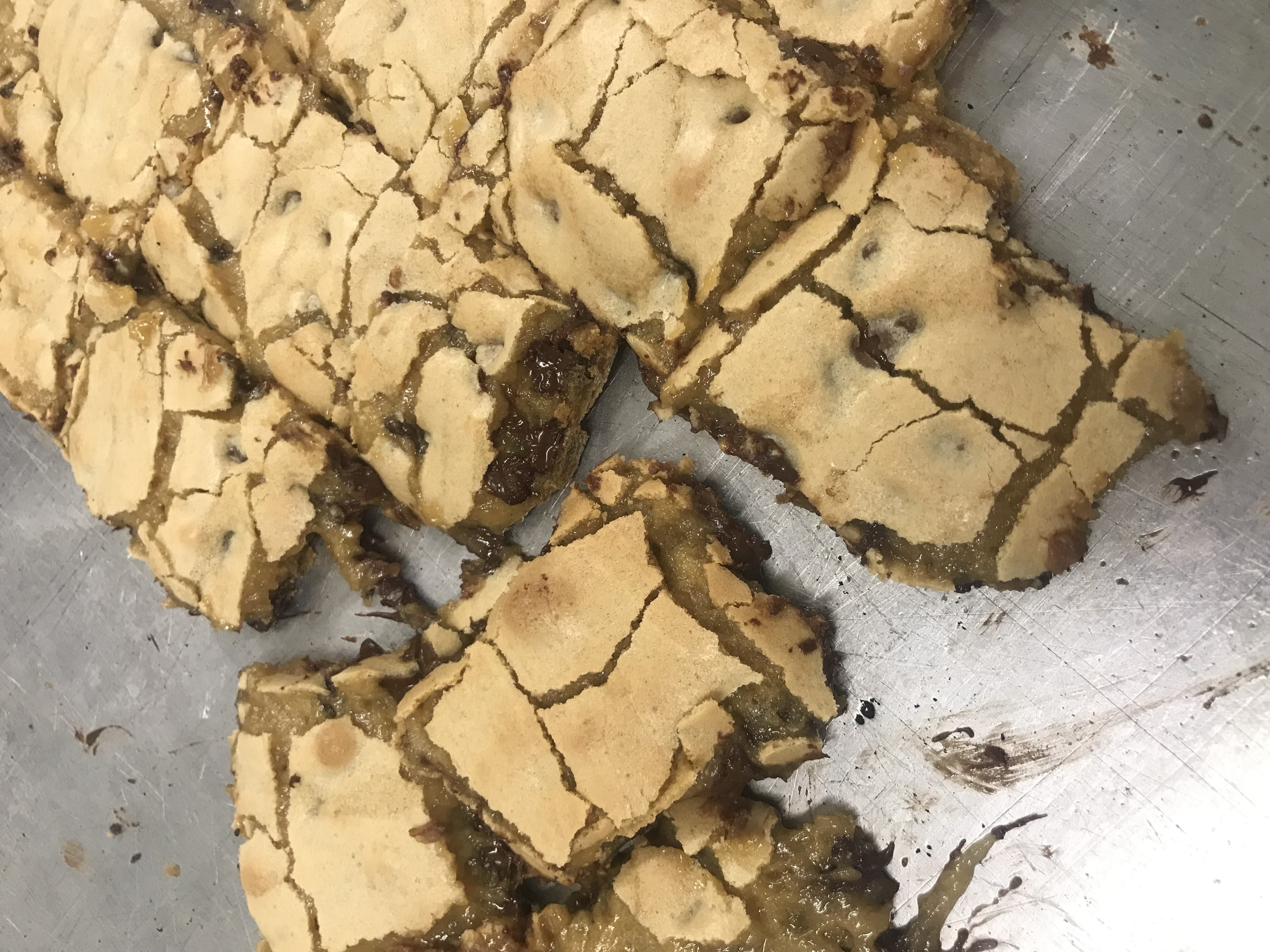 Newfound and Owatonna have a beloved tradition of weekly congo bars. Campers and staff compose songs to sing to the kitchen to receive their wonderfully warm and gooey congo bars. Creativity shines and musical fun ensues. Enjoy this recipe from Newfound's kitchen!

CONGO BARS
3/4 cup softened butter
2 1/4 cups packed brown sugar
3 eggs
1 teaspoon vanilla
Cream above ingredients together.
Add:
2 1/2 cups flour
1 teaspoon salt
2 1/2 teaspoons baking powder
Mix well
Then add: 1 cup chocolate chips

Spray a standard cookie sheet with baking spray (or butter and dust with flour) then spread the batter on the tray.

Bake at 350 for 15-20ish minutes. DO NOT OVERBAKE!!