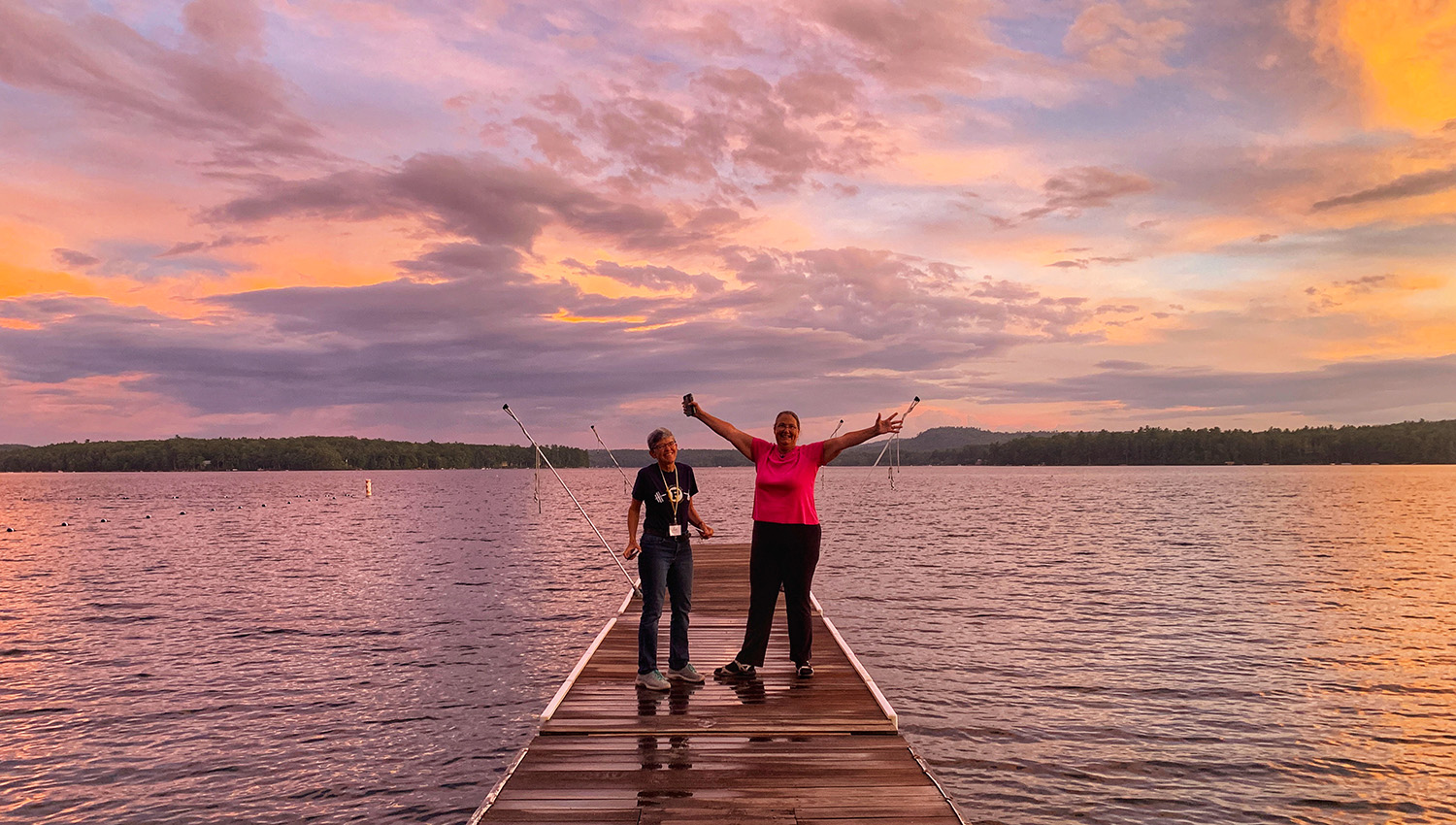 Between two shores of a very Long Lake, there's a cottage perched on a point. I got to call it home for eight days this past summer in my new role as director of Creative Arts camp.
By night the loons were crazy wonderful. First, just one soloing over the waves in his small, perfect voice. Then a whole chorus, tossing their heads at the stars, sending their calls to our ears – mournful, wild, bold. It was better than opera.
By day, the students coaxed shapes from clay, made stories in photos, painted with pastels, choreographed their own dances, built baskets, and devised a musical theater piece. It was a glorious week from start to finish with vibrant student and teaching artist showcases and Artists in Residence sharing the fruits of their work. All of it – remarkably free of human ego – full of color, sound, silence, gratitude, generosity, kindness, and authenticity.
We made new friends, sunk into conversations, and tapped our toes with the live band music. We sang hymns, played games, swapped songs, shared stories by a fire, and made our way into a deeper connection with the divine. As one 2022 Creative Arts student put it: "The experience revealed more of my potential and possibilities than I had ever even dreamed of being attainable – and now I am inspired to attain new heights of creativity. This is blessing me from the inside out, to infinity and beyond."
And every night, our master teachers on the lake gave free concerts – their wild voices flowing through our open windows to where we slept – or tried to!
Blinking awake to one of these rock concerts at not quite 3 am, I sat up in bed. What were they insisting on teaching me? I wondered as I listened to their Soul language. Do they use God to create this astonishing music? No. They don't use God to do anything. They are already completely at one with God and they know it. They can't help but call and sing it.
By the end of the week, those elegant creatures had defined for me the spiritual basis for making art we're always talking about at Creative Arts camp. Like the loons, our work all week had been to live, move, make, and create as we are each uniquely called to do – by Soul. It's not about using God to help anyone be more creative. It's about yielding to our oneness with Soul and responding to Her calling. It's learning that art is an inseparable part of all we are and do – for, as the Long Lake loons know –Soul is our selfhood and song.
By Deb Hensley, Creative Arts Director

Call of the Loon - Fall 2022
Watch our new Creative Arts video

To see 2023 Classes, click here