Camp Every Day in Every Way Part II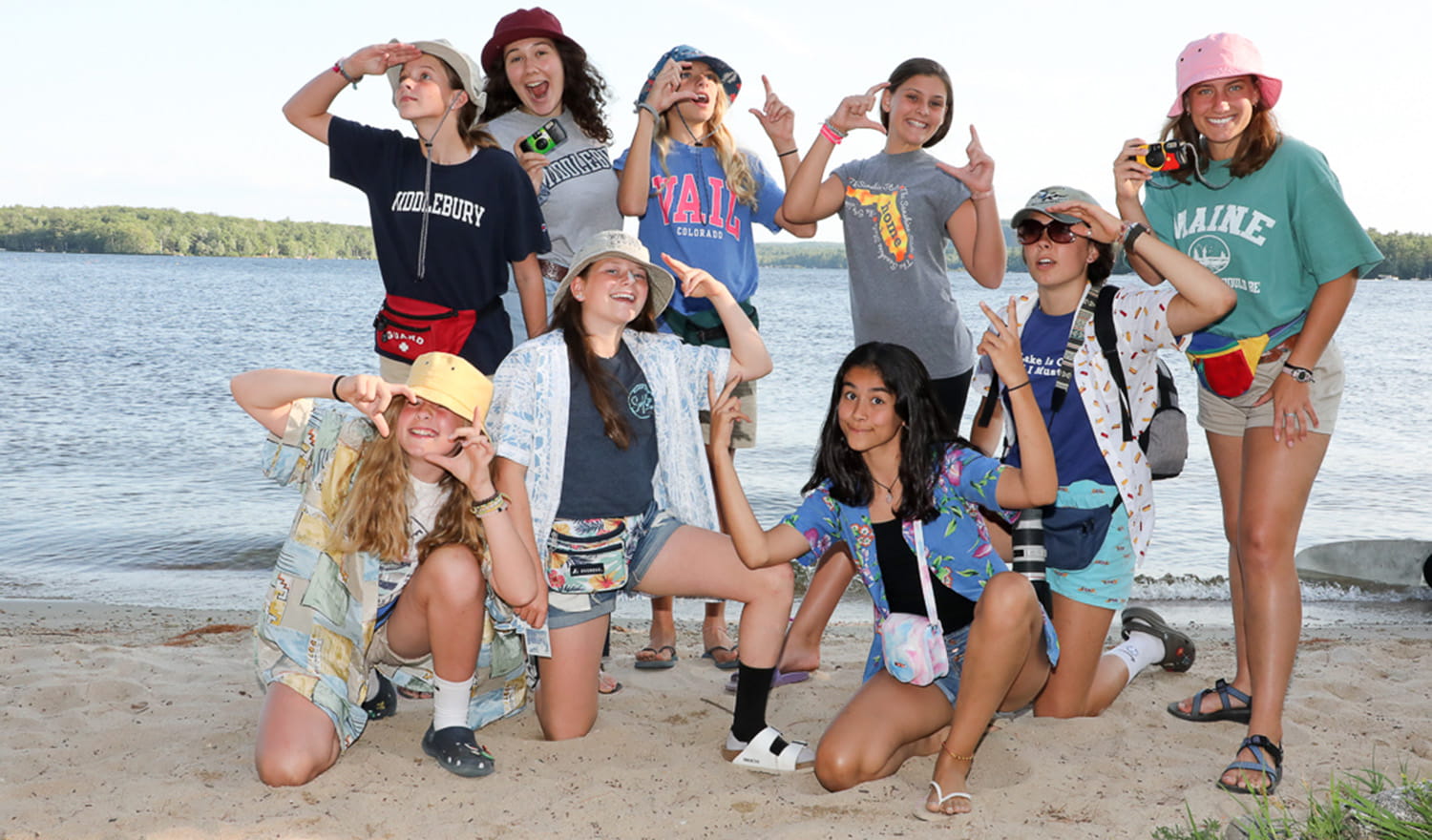 Dear Newfound Women,
I'm writing this letter to you on Thursday, August 6. Tonight would have been our final banquet of the summer. I keep imagining all of us sitting around the Newfound Grove together ready to share our inspirations, growth, and gratitude from 7 vibrant weeks at camp. After a day filled with an all-Newfound swim at the H-dock, cabin poems and songs, crazy costumes, a delicious banquet dinner, team awards, and p-nut and shell, we'd finally be gathering together in sisterhood one final time before parents roll into camp the next morning.

I admit that at first, thinking about what would have been our last full day together, felt sad to me. But, it doesn't have to be. As "Newfound Women," let's be known for our JOY! At the beginning of the summer, I wrote a blog post about taking a pledge to stand together in celebration of Camp rather than in sorrow. I encouraged us to feel unified through our love of Camp rather than to feel a void.

As we approach this "closing weekend" of Camp, let us take time to pause and again remember to feel the fullness of Camp regardless of whether or not we are actually on Long Lake. I would like us to intentionally let go of any thoughts that do not serve our growth and our joy. Let's commit to feeling grateful for the good that Camp brings into our lives every day in every way.

I'd like you to try something with me, here we go…

Close your eyes and picture your favorite spot at Camp. What does it look like? What does it sound like? What does it feel like? Maybe you are picturing the Newfound Gazebo where you see the sun sparkling on the water, hear the sound of the waves and feel the warm gentle breeze against your face. Maybe you are picturing the Newfound dining hall where you are surrounded by beautiful smiles and awesome food, you hear the sounds of laughter and singing and feel your heart bursting with joy. Or, perhaps you have decided to think about bedtime and see the glow of Christmas lights in each cabin and hear the sound of the loons calling to each other as you snuggle into bed feeling the love and sisterhood that surrounds you.

Truly, take some time to close your eyes, find your moment, and soak it in! Then maybe think about another moment and another! Everything that you are experiencing…happiness, love, friendship, peace, strength, and so much more is yours to keep with you every day in every way no matter where you are! As I have said before, Camp is so much bigger than 4 Camp Newfound Road. Camp is a feeling and a bond that we have and nothing can break that!

Before I sign off, I do want to leave us with one final pledge as we begin to look ahead to next summer. Repeat after me…

I, (insert your name), pledge to carry Camp with me all year long. I pledge to remember that my Newfound sisters right along with God are loving me and supporting me always. I pledge to hold my head high and to love myself, love others, and express Divine Love every day! And most importantly…I pledge(we pledge) to be back at Camp, together again, for Summer 2021!!! And, oh, what an epic summer it is going to be!!!!
– Mary Rankin, Newfound Director