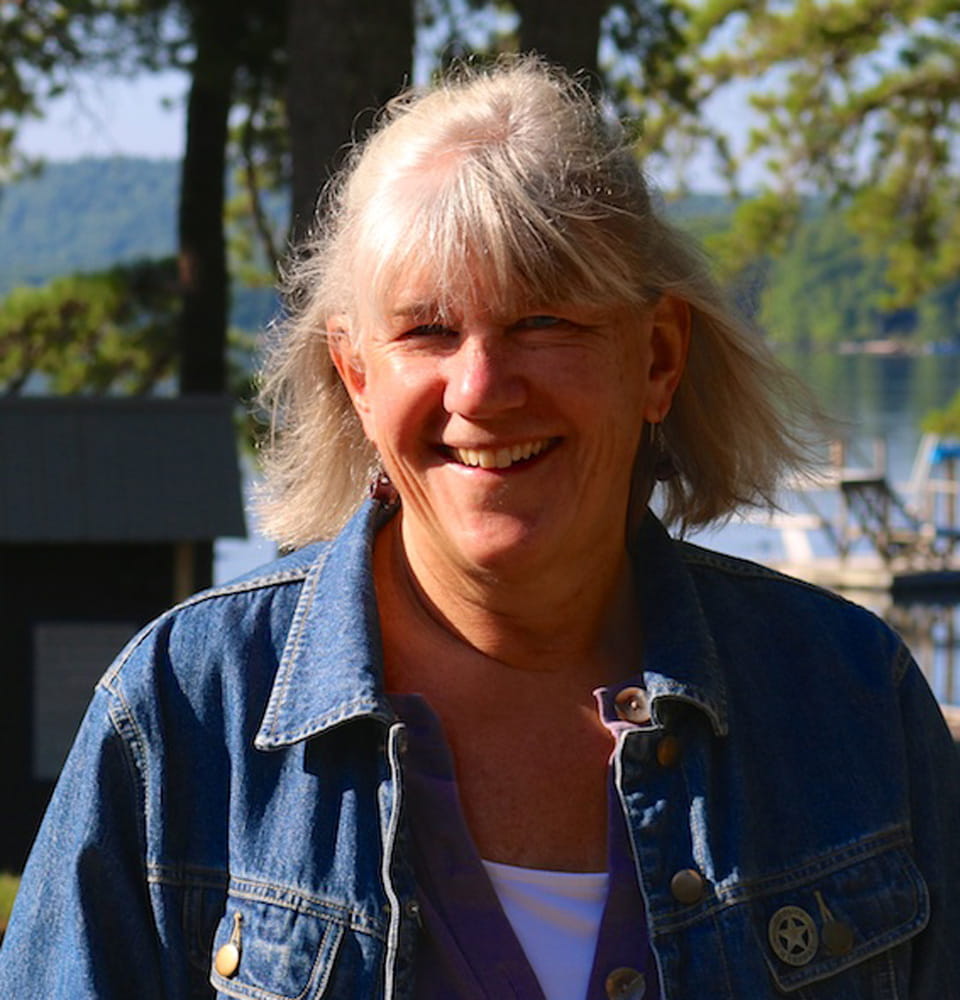 Creative Arts Week (CAW) started enriching my life in 2003. My daughter had had some great camp experiences at Newfound, and now it was my turn! Every year it's a renewing, progressive, jovial, heartwarming experience. I am a true believer in the wide, life-enhancing benefits offered by Creative Arts Week.
Every year it's different, but once I took silk painting, went straight home at the end of the week, cleared off the kitchen table and set up a silk studio. Silk painting is now my main medium as a professional artist (daniscollett.com). For the last few years, my work has been in galleries and open studios, and I've taught silk painting in my studio in Peterborough, NH and at Creative Arts. It was Creative Arts that started all that and keeps on giving inspiration, encouragement, courage.
For the last few summers, I've been Newfound's Arts & Crafts Director. It's a rejuvenating challenge to give the girls a solid program, including ceramics, printmaking, textile projects, jewelry-making, and such—in an unbeatable spot! But the reward is seeing girls gain confidence, have "Aha! moments," grow in patience, perseverance, and joy.
Still, being Director of Creative Arts Week is actually my dream job. Both with the teachers and students—all adults—I love working with and supporting these people who approach their creative work from a basis of Christian Science. The individual expansion and expression that happen at Creative Arts Week—and that get taken home to spread—is actively leavening the world of the arts and the larger whole. I am thrilled to be working on this program! It is a privilege.