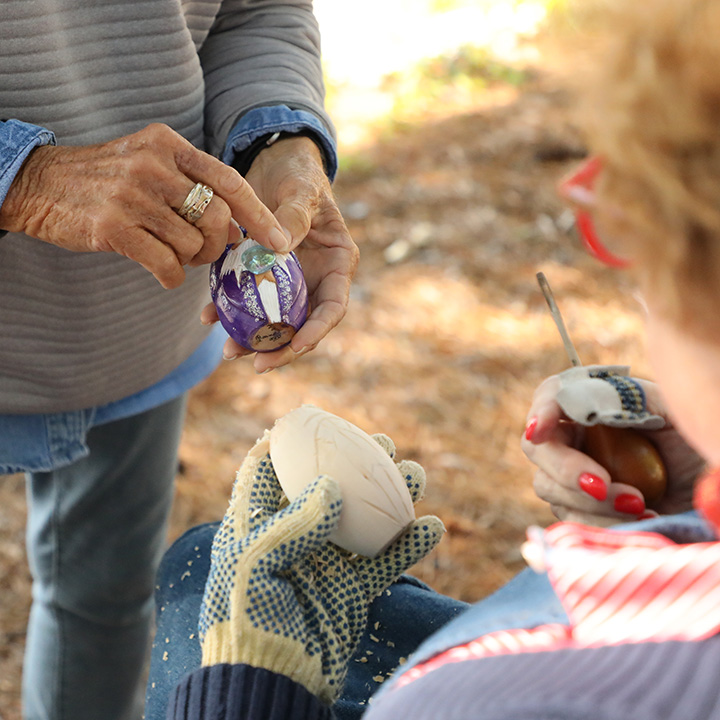 Woodcarving is an ancient art form. Sailors carved both wood and whale bone on sailing ships, and carvings and twig creations have been found in cliff dwellings in the Southwest.

In this class we carve simply for fun! No prior knowledge or experience needed. All you need is a willingness to learn and lots of patience.
Carving happens with very small knives and the wood comes off one chip at a time. The average beginner needs about ten hours to complete a simple project. It's not fast art, but meditative and a sense of community arises as classmates chat with each other.
All you need to bring is your enthusiasm! I will bring knives, gouges, thumb guards and lots of wood. We will work together prior to your arrival at camp to choose a project.
Come experience the joy of seeing your project emerge from the wood in your very own hands!
This is a half day class. There will be a materials fee.

Meet your Instructor
Bonnie Bower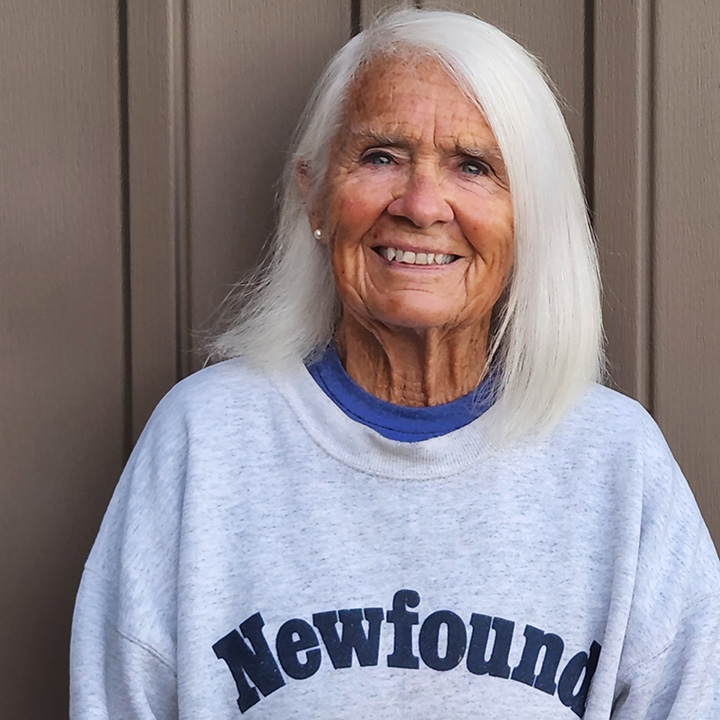 I started wood carving thirty years ago on an RV trip. My background is not in Art. I was a History major in college and worked as a Non Profit Administrator for most of my career. But after that first time carving–a small Katsina,(Hopi deity) I fell in love and have been carving and sharing my love of it ever since.
My husband and I spent 8 ½ years living full time in our MotorHome where I met people who were carvers, and many who wanted to be. What fun it was to teach those "want to be's" to carve. I loved watching people fall in love with it the way I had. I still travel to Moab, Utah, to meet with a carving group that's been together for 10 years!
I no longer show in Galleries. I found it robbed me of my joy in carving because it was more about product than process, and to me, carving is all about process. I still show at my favorite Christmas Art festival in Moab, where I get to sell my carvings and see everyone I know there. It's a win/win!
I still carve a lot, and have the great joy of teaching my 8 and 6 year old grandchildren this wonderful art form.