Back to All Workshops
Vocal Bungee Jumping: Spirited sing-out sessions to further unlock your wild & wonderful voice.
August 24 - August 31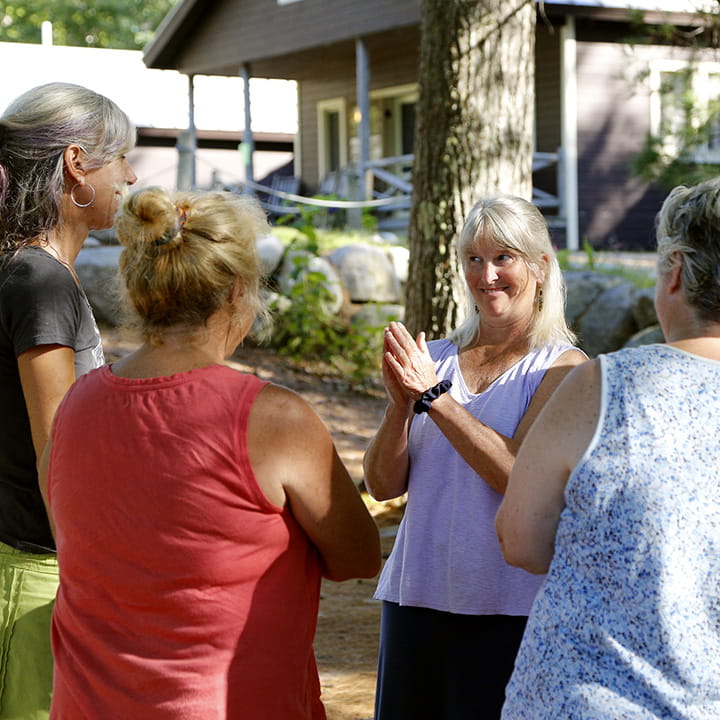 Singing-out is the most natural thing in the world. Come banish the myth of the timid singer as we take the leap into this high-energy singing adventure.
This class is chocked full of delightful, co-created vocal forms, games, and spontaneous singing activities designed to unlock your amazing, natural voice. Through call & response, body rhythms, and other musical practices designed to gently challenge you as you are ready, we'll explore the connections between movement and singing. We'll experience the mystery, texture and technique of vocal improvisation, and address the barriers that discourage us from singing out. You'll be invited (never required) to solo sometimes — and also to create your own songs in the moment.
If you want to sing it strong, sing it wild, and sing it spontaneously, this is the instant choir for you!
Note: Some experience with singing and a strong sense of tonality and musicality are important for this class. Reading music is not required .
Meet your Instructor
Deb Hensley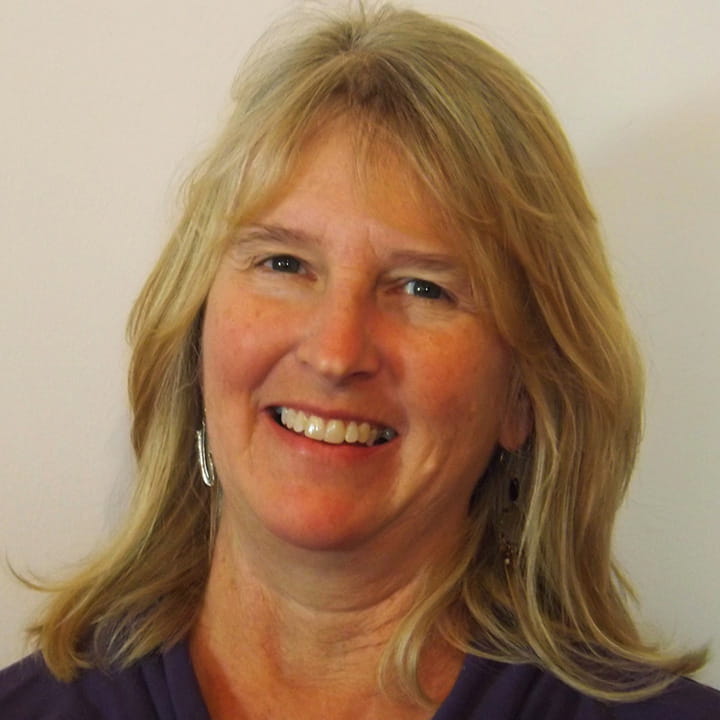 Deb Hensley is a songwriter and community song leader and has performed in a variety of vocal ensemble iterations including Little Debbie and the Snack Cakes (yes it's true, that really was the name of the band), Brio, and Improvox. Deb works as an educational consultant for The Restorative Justice Project of the Midcoast, in Maine, and The High Scope Educational Research Foundation in Michigan. She is currently the Program Director for the Belfast Creative Coalition in Belfast, Maine where she lives, works, and plays. Besides singing and songwriting, Deb loves zooming down medium sized sledding hills, skating with eagles on Freedom Pond near her home, flying around with her husband in the plane he built, and reading stories to her granddaughter, Maddy. She volunteers at the Maine Coastal Regional Reentry Center, likes to contra dance, serves as First Reader at her church and enjoys curling up by a roaring wood stove on a winter night. Deb has a Master's degree in Transformative Language Arts.