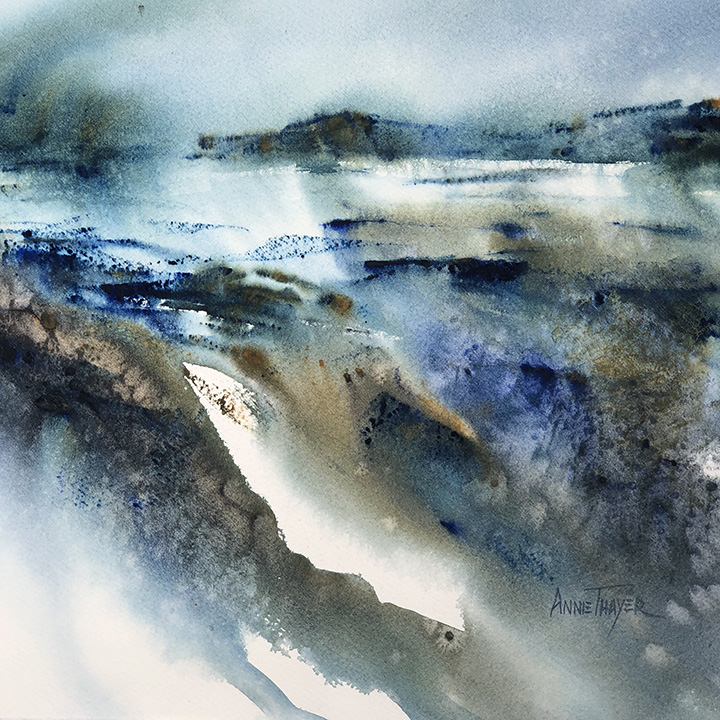 Have you ever tried painting with watercolor and wondered how to control what happens on the paper? Do you love experimenting with color and value? Do you have fun being loose and spontaneous? Do you often wonder "how can I keep from painting?"

If any of your answers are yes, this full-day watercolor class is for you. It will include aspects of watercolor painting you may never have tried and techniques you might not have been taught. We'll experiment with pouring watercolors, painting without a brush, and paint a complete landscape in fifteen minutes.
We'll talk about what you need to know to get started in watercolor and create a glossary of tools to help you discover the joy and playfulness of watercolor.
As we play with new techniques, small practice paintings in the morning may turn into larger works in the afternoon. You'll have ample opportunity to paint what interests you while getting feedback on style, composition, and other aspects of watercolor painting, and come away with at least a few "masterpieces!"
Come experience the magic of watercolor which is oh so much fun!
This is a full day class, great for beginners as well as those who want to try something new with their watercolor painting. No prior experience necessary.

Meet your Instructor
Annie Thayer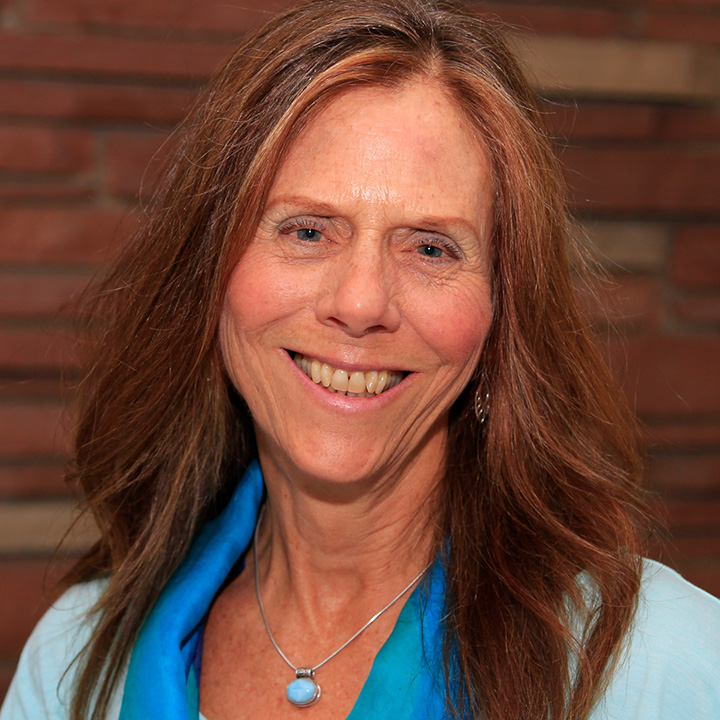 Annie began her career teaching movement and coaching sports at Principia College in Illinois. It is there that she met watercolorist James Green (1911-2005), whose bold, expressive style of painting and passion for teaching has influenced her work both as an artist and as a teacher.

Living in the mountains outside of Boulder, Colorado, Annie is an avid biker, hiker, runner, and skier. She has always had a deep connection with nature, and it is there in the mountains that she is continually inspired by the beauty around her. For the past 20 years she has studied and traveled with numerous award-winning watercolorists, traveling to Greece, Guatemala, New Zealand, and Italy. When painting plein air, she works to capture the essence of a landscape or street scene quickly, allowing her to paint more intuitively.

Annie has been teaching watercolor classes to youth and adults for the past five years, encouraging them to "play" and experiment with many different techniques as they paint landscapes, florals, and abstracts. She appreciates the challenge of the fluidity of the watercolor medium, and enjoys working wet into wet, pouring, and spattering, along with other techniques. She is thrilled to share her love of watercolor with others and hopes to continually inspire students to explore their own creativity.
Annie's work is currently on display in Nederland, and at R Gallery in Boulder. She has been awarded Signature Membership with the Colorado Watercolor Society. You may visit her website at www.rockyknob.net.