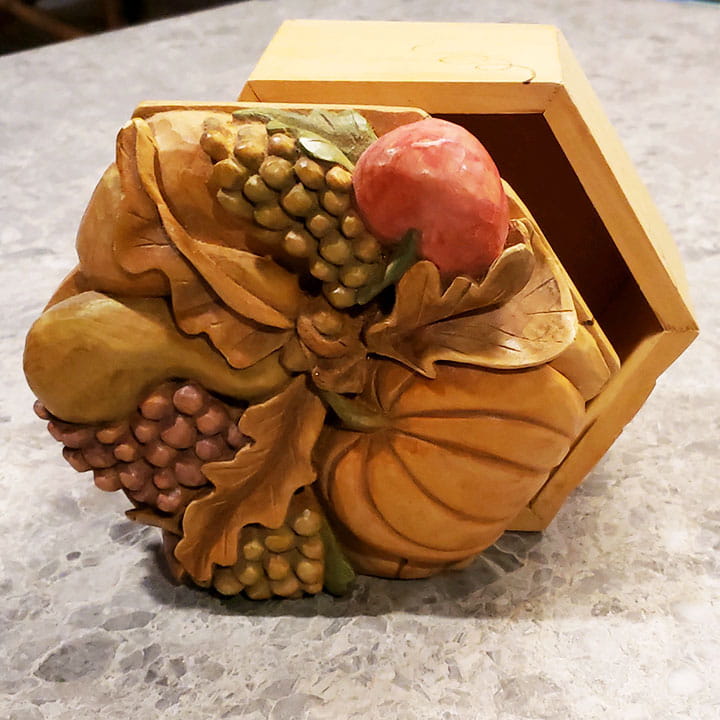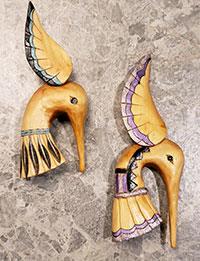 No experience is necessary. If you have tools, bring them, but if not, Bonnie has everything you will need — knives, gloves, thumb guards, and most importantly wood! And she has ideas to spark your imagination and get you started. Woodcarving in daylight is the traditional way, and the class will work outdoors whenever possible. We've ordered nothing but sunshine and blue skies for Creative Arts week! Come join us and enjoy the peaceful, slowly unfolding, wonder of wood!

Morning and afternoon classes will be essentially the same, and you may sign up for either or both.
There will be a materials fee of $10 for each project (You may plan ahead with Bonnie for larger projects which might cost more.)
Meet your Instructor
Bonnie Bower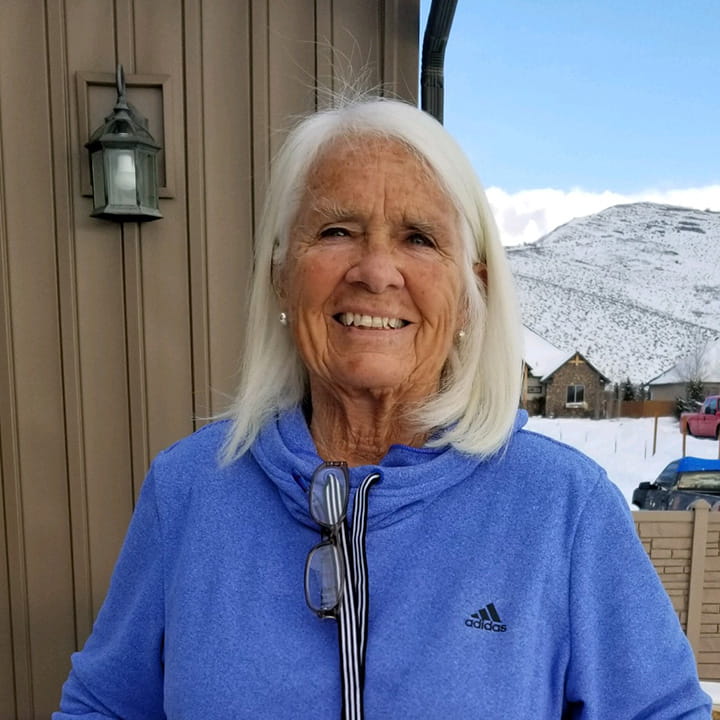 Bonnie began woodcarving years ago with a desire to carve a totem pole over a long Labor Day weekend at a campground in Cascade, ID. After learning that was impossible — a complicated carving can take months — she went to master carver, Tom Moore in Cascade, who offered totem pole carving. There she learned to carve, starting with a small Hopi Katsina figure. She was hooked! Woodcarving is an art and practice that is passed on from generation to generation by carvers of various levels working together. After studying under Tom for a couple of years, she began to teach others, and eventually became a master carver herself, carving things from tiny ornaments to 14-foot totem poles. Over many years, she worked with numerous other master carvers, including First Nation artist Mark Mickey from British Columbia. Bonnie now runs the very popular woodcarving program in Cascade, where she first learned, and although teaching and carving for her own pleasure are her priorities, she occasionally also exhibits her work.
Bonnie was Executive Director of Camps Newfound-Owatonna for 15 years, and now lives in Park City, Utah.