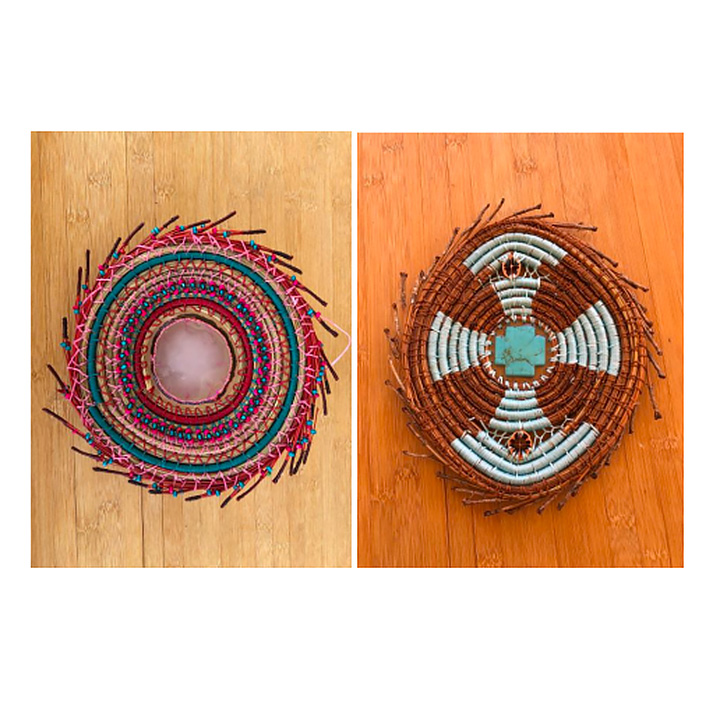 Love handwork? Ever wanted to weave a beautiful pine needle basket? In this class, Corie will teach you the delicate art of fine basket weaving and wall art using pine needles, gems and stones. You will learn to sew/weave coils of pine needles into intricate and unique pieces of art and basketry. You will learn the basic techniques of pine needle coiling, different stitches to create baskets and wall art, and ways to add natural elements such as shells, beads, found and objects into your work. Each basket or piece includes items such as nuts or semi-precious gemstones, colored thread, and other natural elements. Students are invited to bring their own natural or found objects to use.

This class is individually paced and each piece created will be unique as the student determines the direction their art piece will take. There are so many ways to combine pine needles, thread and nature elements to create a truly wonderful piece of art!
Jewelry making will also be available during the afternoon session for anyone interested.
$10 materials fee includes all basic materials needed to begin.
Please bring flexible gloves.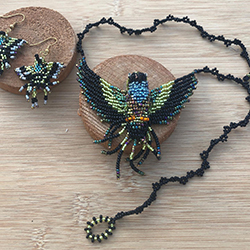 Meet your Instructor
Corie Sue Babcock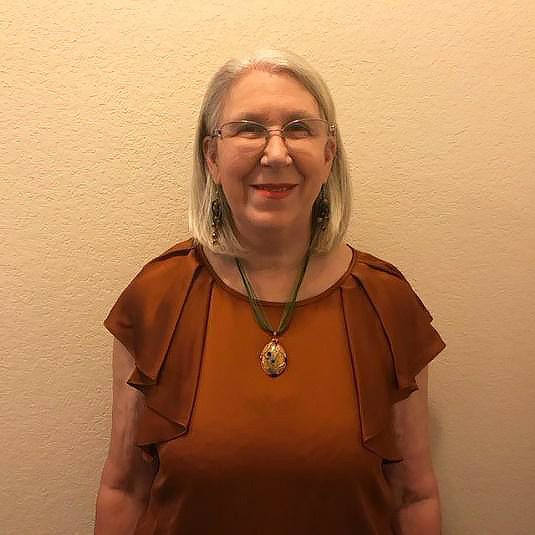 Corinne Babcock (Corie Sue) has been making jewelry, baskets and other creations since she was a teenager. Over the years her main media has been beads and semi-precious stones, but her most recent passion is working with pine needles to create fine baskets and wall art. Corie and her husband are both native southern Californians, but with her husband's career as a Christian Science Army Chaplain, they have lived in many places. They are now settled in Oro Valley, Arizona, where, with more access to rock hunting, they cut and polish the stones Corie uses in her jewelry and baskets. Corry incorporates nature and recycling into her art whenever she can. Her favorite challenge is creating items for special occasions. Corie's civilian job in the army was in Child and Youth Services. Now that she is retired she devotes her time to her artistic creations. Corie established her company, Corie Sue's Creations, in March, 2019 and has won numerous awards for her work.