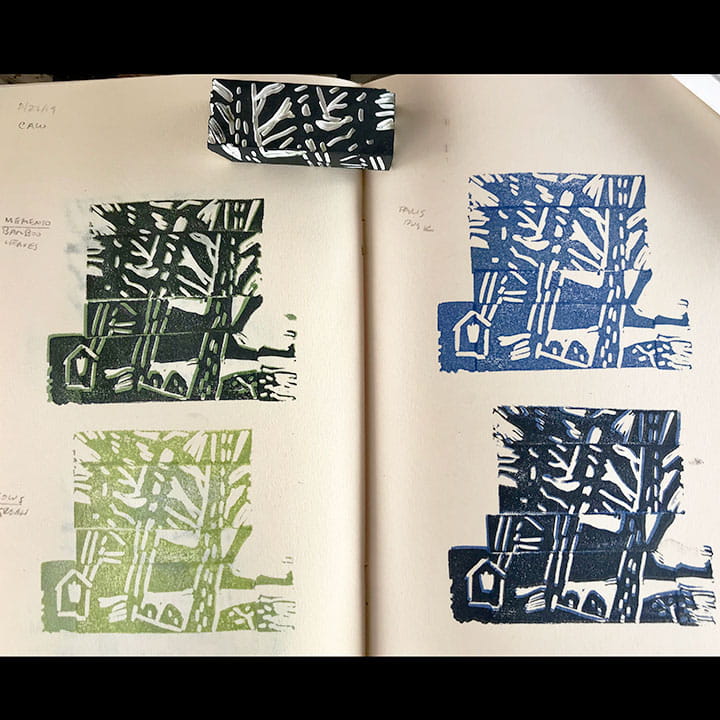 We'll explore and observe the world around us, responding to it and expressing our thoughts through hand-pressure printmaking in various techniques.

You will be introduced to printmaking approaches that can be practiced at home or while traveling, using basic tools. We'll be making monotypes including chine colle (collage), relief prints, and also the Paul Klee method for drawn image transfer.We'll be adapting new and traditional printmaking processes, working directly from nature, or you can develop personal imagery in the studio using sketches, photos or your imagination.
The morning and afternoon classes will be essentially the same. You may sign up for either or both.
Meet your Instructor
Carey James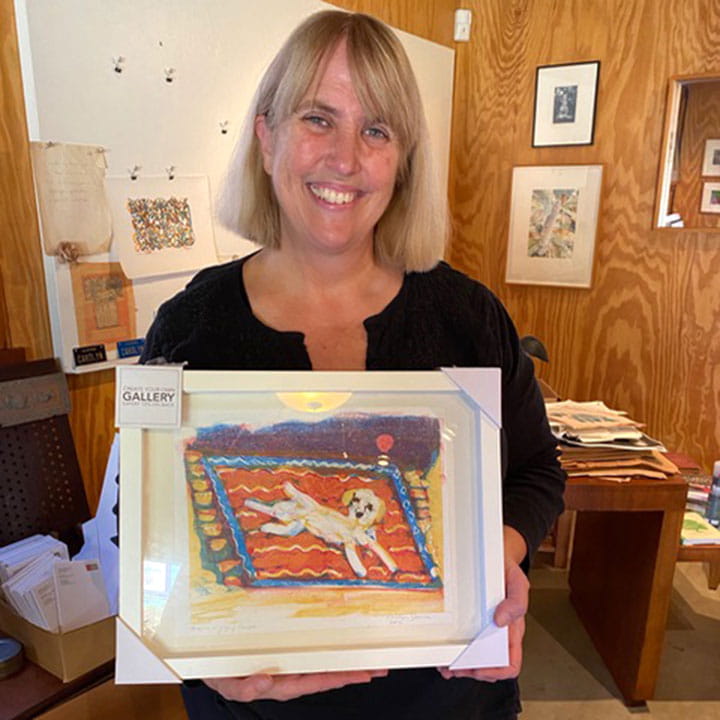 Carolyn (Carey) James learned traditional printmaking processes at the Ecole des Beaux Arts in Paris, France and at the University of California, Los Angeles. She provides technical assistance to artists at her home print studio, Green Dog Workshop in Larchmont, California and also has taught Printmaking since 1991 at The Armory Center for the Arts in Pasadena. As an Akua Demo Artist for Speedball Art Products Company, she's demonstrated the use of water-based Akua liquid pigments and intaglio inks at art stores throughout Southern and Central California. Carey incorporates some of her printed work into book structures and finds that sculptural and storytelling elements open up a whole new world of expression. http://www.akuainks.com/carolyn-james