Back to All Workshops
Decorative Pottery and Ceramics
August 23-30
Class Full
Morning Full
Afternoon Full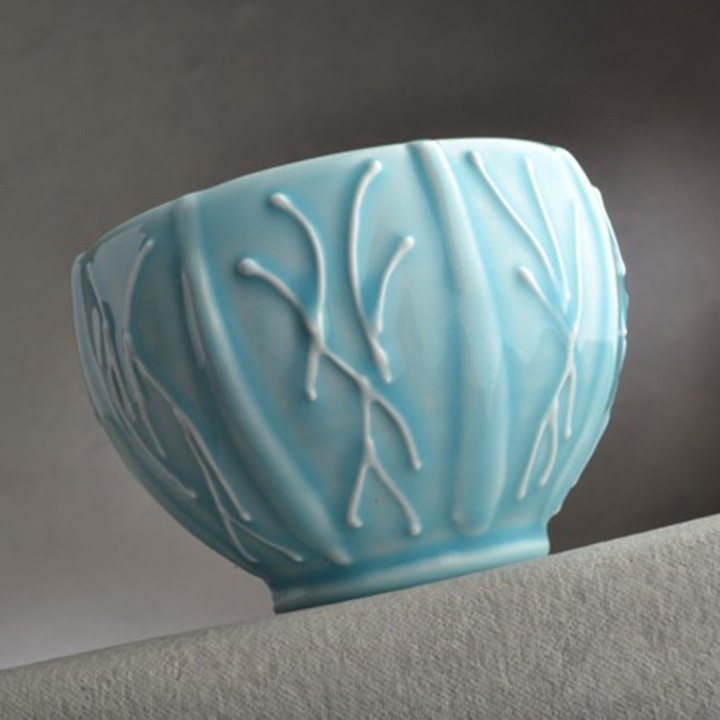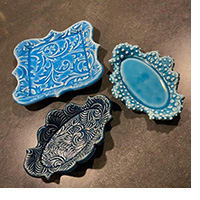 Come get your hands dirty with Angi & Scott. Scott will teach you how to make soup bowls on the potter's wheel and Angi will teach you to slip trail decorate the beautiful bowls you make. You'll experience the fun method of dipping your bowls in vibrant glaze so they can be fired in time for you to take them home with you.
And when you're not throwing pots on one of six wheels available, or glazing and decorating them, you'll be learning to build decorative ceramic trays! No prior experience necessary. A $10 supply fee covers the costs of materials for this class.
Meet your Instructor
Angi Pogue-Reed and Scott Reed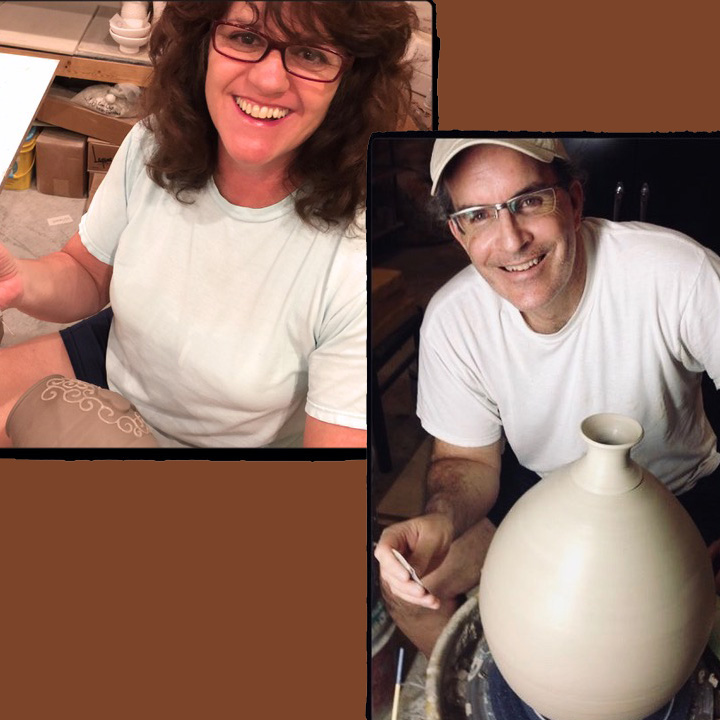 Angi Pogue-Reed and Scott Reed met while studying photography at the Art Institute of Ft. Lauderdale. Shortly after getting married we opened a photography studio, photographing products for local as well as national companies such as DelMonte, Sea-Doo, Black & Decker, 800-Flowers and Field of Flowers. Along the way our business evolved into a full service photography/graphic design studio.
After many years in the advertising world, God had a little different plan for us and sent us down the path of pottery. My mom used to tell me since God knows how to do it, then you know how to do it. With that trust in God, Scott & I learned how to make pottery by practice. It is so wonderful that the pottery we make and sell is being used in people's homes all over the world.
Along the creative path of God's direction we have learned many different art mediums and there are too many interesting artistic things to just do one! One fun artistic idea leads and combines with another and our love of creative expression includes photography, greeting cards, pottery, painting silk scarves & ties, kiln fused glass, stained glass, and woodworking. We are building our dream home in our spare time!