What our parents say about a summer at camp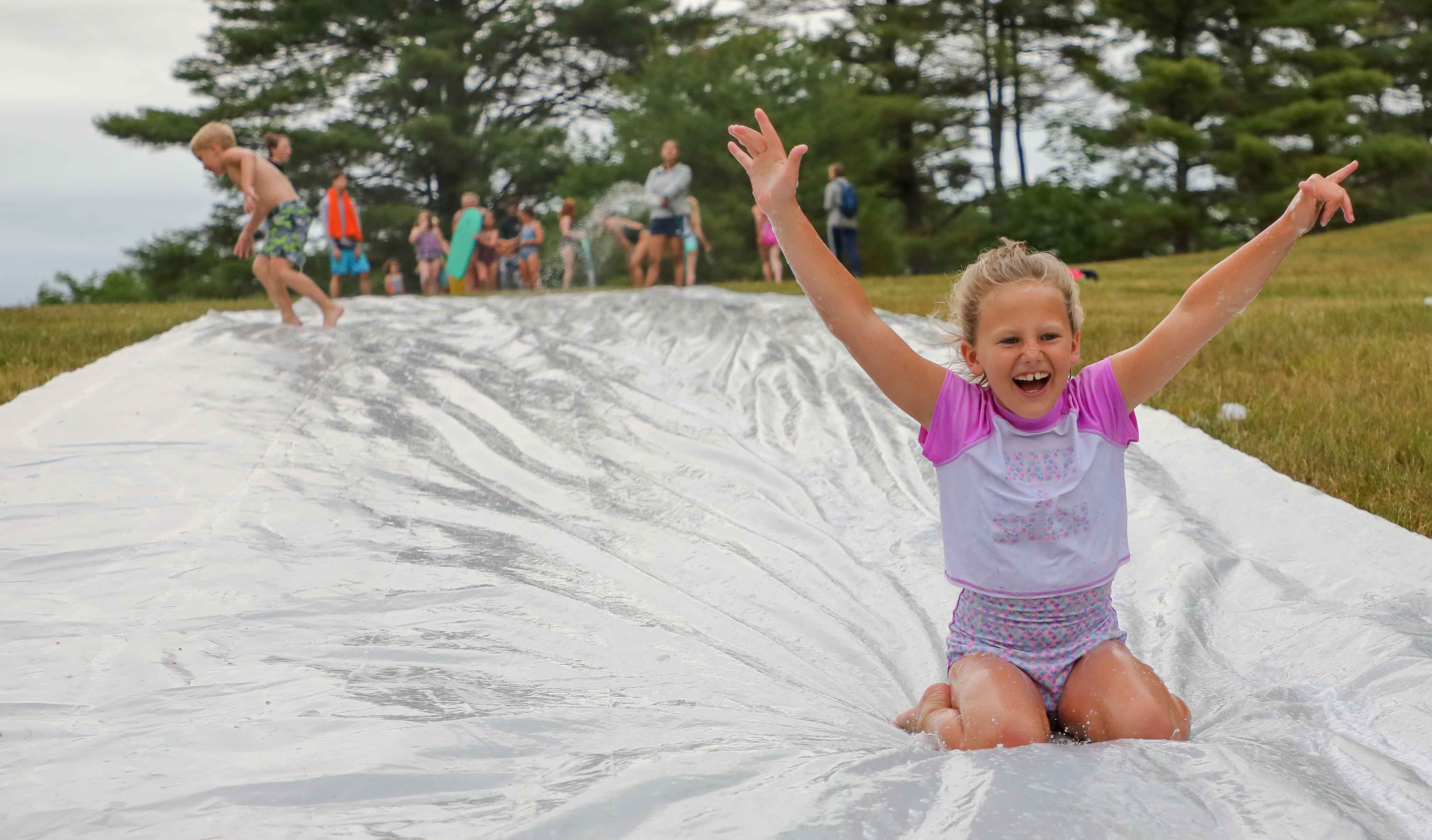 We see the growth and fun that campers experience every summer at Camp from learning new skills, making new friends and memories, and growing spiritually. However, we thought it would be interesting to hear what our parents say about the benefits of a summer at camp for their children.
"Growing up as an only child with a single mother in a big city, going to camp every summer for seven weeks starting at 8 years old was as exciting to me as visiting Disney World! I always have felt that Camp was what shaped me as a person: my spirit of adventure, willingness to try new things, my outlook on life stemming from approaching every activity from a spiritual basis, experiencing the strong bonds of friendship, being a problem solver and caretaker.
Camp was always my second home, my soft place to fall every summer. And when I was too old to even be a counselor anymore, I jumped at the chance at being on staff at Family Camp. When our first child was born, I didn't hesitate to sign up for Family Camp so as a baby she could experience Camp! I never doubted that my children would follow in my footsteps at Camp so that they could benefit from the same experiences I valued so much in my childhood.
And Camp has not disappointed! My three kids adore Camp as much as I do and did! They talk about it all year long and never blink an eye when summer plans are discussed in the winter. Camp offers them not only all the fun and excitement that a summer should, but the chance to be independent, make choices for themselves, and witness their extraordinary abilities in all areas of life from trying new foods and activities to developing new relationships and helping others. Camp allows them to come into their own where their experiences and lessons are all theirs, of their own making, to take with them into life. Sending them to Camp every summer has been one of my greatest accomplishments in parenting and every summer when they come home, they are wiser, more caring, more adventurous and above all, more confident! 'Those who share its treasures have memories of gold.''' :)
- Chloe Berta Caviness
"I send my children to Camp to give them an opportunity to try new things and develop more independence and confidence, in a supportive atmosphere where everyone wants and expects them to succeed."
- Owatonna parent
"I send my daughter to Camp because I know she will be surrounded by unconditional love and support throughout her summer there. At Camp, she is always motivated to be the very best version of herself. She is able to try so many new activities and relies on God whenever she's faced with a challenge. I'm also incredibly grateful for her Newfound sisters. They are her closest friends, and she communicates with them every day of the year." :)
- Newfound parent